AMIEs Special PANNA Cotta.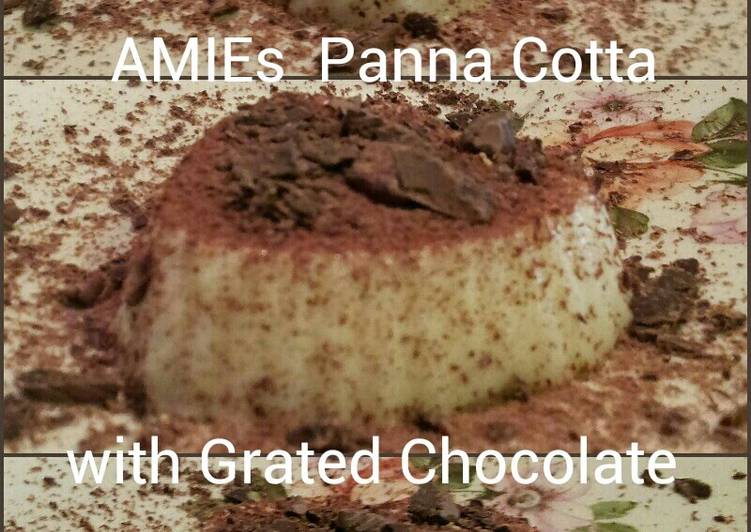 You can have AMIEs Special PANNA Cotta using 4 ingredients and 4 steps. Here is how you achieve that.
Ingredients of AMIEs Special PANNA Cotta
It's 1 liter of heavy cream.
You need 180 grams of sifted sugar.
Prepare 4 of gelatine leaves.
You need tsp of vanilla or lemon extract.
AMIEs Special PANNA Cotta instructions
Prepare cupcakes or ramekins. Lightly grease eight 125ml capacity ramekins with unflavoured oil..
Heat the cream and sugar together in a medium saucepan over medium heat and bring almost to the boiling point. Gently simmer over low heat for 3 minutes. Set aside..
Soak the gelatine leaves in a small bowl of water, about 10 minutes, until softened. Squeeze out the water and add leaves into the cream mixture. Put the cream into a fine mesh sieve and strain well..
Pour the cream into the prepared molds. Chill for 4-6 hours, or until done. Invert into a serving plate when ready to serve. Serve with seasonal berries, or amarene or grated chocolate..